Briefing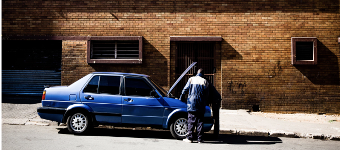 EasyCarParts is een auto-onderdelen bedrijf dat zowel online als lokaal in Roosendaal onderdelen voor onderhoud en reparatie voor auto's levert.
Zowel particulieren als garagebedrijven zijn klant bij EasyCarParts.
Leveren doen we in heel Europa. Toch komen onze meeste klanten uit Nederland en België.
Is je auto kapot en wil je zelf een onderdeel vervangen? Of heb je ook weleens dat auto-onderdelen bij de garage veel te duur lijken te zijn? Op EasyCarParts vind je hoeveel een onderdeel kost en bestel je het direct.Voor hulp bij je bestelling staat EasyCarParts altijd voor je klaar. Vul je kenteken in en alle onderdelen staan geselecteerd!
Kan jij een leuk en inspirerend(e) artikel of (YouTube) video maken over het proces van het bestellen en plaatsen van een nieuw auto-onderdelen bij EasyCarParts? Heb je bijvoorbeeld net een auto-onderdeel dat aan vervanging toe is? Bedenk een leuke insteek en laat zien hoe makkelijk het werkt!
Voordelen van EasyCarParts die je kunt noemen:
Zoek onderdeel op kenteken
Veel goedkoper dan via garages en orginele merken:

Original Equipment Manufacturer

Deskundig advies op maat
Grote voorraad, snelle levering
Binnen 14 dagen niet goed? Geld terug