Linkplaatsing Zwemland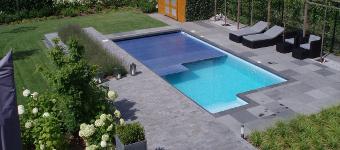 Zwemland is een erkend zwembadbouwer die gespecialiseerd is in de aanleg van complete zwembad en wellness projecten, van ontwerp tot oplevering, aanleg van bouwkundige foliebaden, houten zwembaden, en overige inbouwbaden. Daarnaast begeleiden zij mensen die graag zelf hun zwembad willen aanleggen. Ook kunt u hier terecht voor regulier onderhoud, renovatie van zwembaden en/of reparatie van zwembad verwante producten.
Voor Zwemland.nl zijn wij op zoek naar relevante backlinks van hoge kwaliteit. In-content links en links op linkpagina's zijn toegestaan.
Link

Anchor text / Link title

Zwemland.nl

Conditions

LinkPizza script geïnstalleerd of Google Analytics gekoppeld
Domain Authority van minimaal: 20
Permanente plaatsing



Details Link
Product type

Link

Compensation

Fixed amount

Campaign valid until

2 months from now

Submitted before date

2 months from now

Wanted Categories
Apply to join this campaign
Do you want to join this campaign? Log in or sign up and apply straight away!