Briefing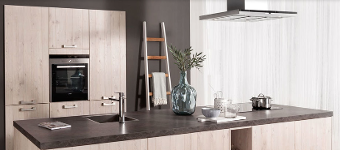 Mandemakers Keukens heeft een grote en unieke collectie van de beste kwaliteit. Omdat iedereen eigen wensen heeft en elke keukenruimte anders is, leveren zij hun keukens volledig op maat.
Voor Mandemakers zijn we op zoek naar leuke (interieur)bloggers die een artikel willen schrijven over houten keukens met een link naar de website van Mandemakers. We hebben een aantal voorwaarden voor het blog, maar voor de rest ben je vrij om de inhoud zelf te bepalen.
Het artikel moet natuurlijk overkomen, dus het advertentiegehalte mag er niet af druipen. De link moet uitnodigen om op te klikken en mag niet uit de lucht vallen. Dus niet:
"Vorig jaar hebben we een houten keuken gekocht en daar zijn we nu nog heel blij mee"
maar
"Vorig jaar hebben we ons online georiënteerd en vonden we deze prachtige houten keukens."
Niet het beste voorbeeld, maar daar zijn jullie gelukkig een stuk beter in ;-)
Let op: Elke maand gaan wij opnieuw een aantal samenwerkingen aan, het kan dus even duren voor je een reactie ontvangt.
Blogs die eerder een campagne voor Mandemakers hebben gedaan zijn voor deze campagne uitgesloten
Apply to join this campaign
Do you want to join this campaign? Log in or sign up and apply straight away!