Briefing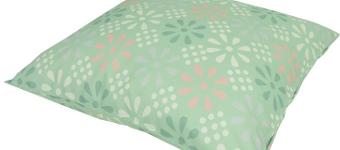 De zomer is bijna voorbij, maar ook in de nazomerdagen valt er in Nederland nog genoeg te genieten van de tuin. Met onze sierlijke buitenkussens is het mogelijk om je tuinset te versieren met comfortabele en schitterende buitenkussens van Merel in Wonderland.
Het enorme assortiment oosterse meubels, vloerkleden, lampen en andere woondecoratie is nu uitgebreid met een proefcollectie buitenkussens. Aan de hand van deze collectie gaan we bij Merel in Wonderland zorgen voor een volledig nieuwe lijn buitenkussens voor de zomer in 2020. Deze buitenkussens zijn natuurlijk het hele jaar door te bestellen en zijn voorzien van de beste kwaliteit/prijs verhouding.
Graag zien we dat je een artikel schrijft over het aanbod van Merel in Wonderland, je ontvangt hiervoor een shoptegoed t.w.v. €150,-. We wensen voor deze campagne enkel reacties te ontvangen van interieur & wonen gerelateerde websites. Mamablogs zullen dan ook direct geweigerd worden, alleen een interieur categorie is niet voldoende.
Apply to join this campaign
Do you want to join this campaign? Log in or sign up and apply straight away!