Briefing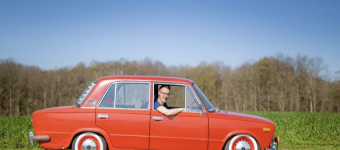 De FBTO Autoverzekering stel je samen zoals jij dat wilt. Je vult je basis autoverzekering aan met de modules die bij jou passen. Je betaalt dus alleen voor wat je zelf kiest. Kies bijvoorbeeld voor de module Pechhulp binnenland. Of dat je alleen naar je vertrouwde garage wilt. Met 4 modules valt er genoeg te kiezen!
What do we want an influencer to do:
Ben jij een autofan? Dan ben ik opzoek naar jou! Namens FBTO ben ik opzoek naar leuke bloggers die vanuit een persoonlijke ervaring iets kunnen vertellen waarin een link naar de autoverzekering van FBTO en een link naar FBTO autoverhalen kan worden opgenomen. Het gaat om een informeel artikel waarbij je vanuit eigen ervaring schrijft. Daarbij is het belangrijk dat de autoverzekering op een natuurlijke manier verweven kan worden in het artikel. De insteek van het artikel is aan jou, zolang de autoverzekering er maar op een natuurlijke manier in verweven wordt in het artikel. Het is belangrijk dat er een link naar de bijpassende productpagina wordt opgenomen. Dit moet de eerste link in het artikel zijn. Daarnaast graag een interne link verwerken en een link naar een 3e onafhankelijke partij. Graag in de laatste alinea een link opnemen naar een van de verhalenpagina's van FBTO. Zie dit linkje als voorbeeld: https://www.fbto.nl/autoverzekering/verhalen/paginas/verhalen.aspx. Vertel welk idee jij hebt voor de insteek van een artikel en wie weet kunnen we een leuke samenwerking aan gaan!