Briefing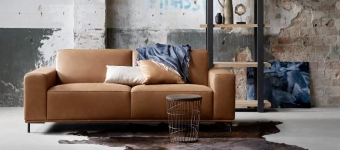 Pronto Wonen is een gezellige woonwinkel met meer dan 35 woonwinkels gelegen door heel Nederland en België. Het mooie van Pronto Wonen is dat het sfeervolle winkels zijn waar iedereen kan slagen. Het aanbod is heel divers met veel verschillende stijlen en bovendien wisselt het vaak. Seizoenen en trends wisselen immers regelmatig en daar speelt Pronto Wonen dan ook altijd op in. Kortom, er is altijd wel een woonoplossing passend bij jouw woonstijl! Het aanbod wordt zelf ontworpen en in Nederland gefabriceerd. Daardoor koop je altijd een oer-Hollands product en kom je dezelfde producten ook nooit tegen bij een andere retailer.
What do we want an influencer to do:
De opdracht houdt in om een inhoudelijk blogartikel te schrijven over hoe belangrijk meubels in huis zijn, waarbij er ook interne links gemaakt moeten worden met de onderstaande woorden en links. Je bent helemaal vrij in de uitvoering van het artikel, koppel het bijvoorbeeld aan een woonstijl zoals landelijk, modern of robuust in combinatie met je eigen ervaringen. Het artikel dient minimaal 450 woorden lang te zijn en vooral op inspiratie in te gaan dus het toevoegen van sfeerbeelden is een must! Bovendien plaats je dit bericht ook op je social kanalen (Instagram & Facebook).
meubels -> https://www.prontowonen.nl/
meubelzaken -> https://www.prontowonen.nl/