Briefing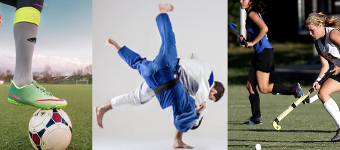 Alle benodigdheden van jouw favoriete sport shop je natuurlijk online. We hebben een aantal sites gespecialiseerd in alles wat je nodig hebt voor het beoefenen van jouw sport. Deze sites willen we graag promoten onder een relevante doelgroep. Het gaat met name om hockey, voetbal en judo. Daarnaast willen we graag Sportschoenen4u.nl in de spotlights zetten.
What do we want an influencer to do:
Om onze websites Ippontime.nl, Keepershandschoenen-shop.nl, Hockeygear.eu en sportschoenen4u.nl bekender te maken zijn we op zoek naar diverse influencers en publishers. Heb jij een relevante website met een relevant publiek voor een of meer van onze sites dan ontvangen we graag je pitch. Tevens zijn er een aantal buitenlandse Hockeyshops die we willen promoten.
Wij staan open voor het plaatsen van een link in een bestaand artikel maar schrijf je liever een nieuw artikel dan horen we dat ook graag! Geef dit aan in je pitch.