Briefing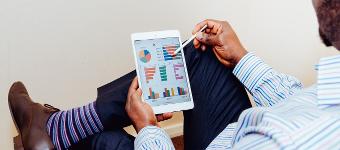 Heeft u vragen over geldzaken? HomeFinance.nl zorgt voor antwoorden. Met onze altijd actuele rentes maken we handige vergelijkingen. Ook bieden we objectieve berekeningen. Zo kunt u bepalen wat voor u de beste hypotheek, spaarrekening of lening is. Die kunt u dan direct via HomeFinance.nl of één van onze partners afsluiten. Tevens vind u op onze website alles over bijna alle financiële onderwerpen: van inflatie tot marktrentes, van belastingtarieven tot lijfrente en pensioen.
What do we want an influencer to do:
Heb jij een website of post waarin je schrijft over relevante zaken aan onze website? Pitch dan op deze campagne. Het liefst zien wij een link in een bestaande post en anders een nieuw artikel.