Briefing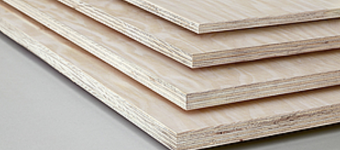 Houthandelonline is dé groothandel voor de particulier. Wij hebben een zeer uitgebreid assortiment in hout- en plaatmateriaal. Te denken valt hierbij aan: Tuinhout,Hardhout, Vuren, Red Cedar, Douglashout, Plaatmateriaal en Betontriplex. Daarnaast blijven wij ons ontwikkelen en breiden wij onze webshop regelmatig uit en houden wij ons uitgebreide assortiment actueel.Onze prijzen zijn zeer scherp en de kwaliteit is wat je van een groothandel mag verwachten!
Wij zijn de experts op het gebied van hout- en bouwmaterialen online.
What do we want an influencer to do:
Houthandelonline is een groothandel in hout die in het voorjaar voor het grootste deel aan particulieren verkoopt (denk aan hout voor een veranda, schutting of thuinhuisje). In de herfst en winter richten wij ons meer op zakelijke klanten waar we oa de volgende producten aan verkopen: boeidelen, underlayment, spaanplaat, mdf, vloerdelen en werkbladen. Graag zien wij een aantal samenwerkingen met websites die de zakelijke markt aanspreken. De artikelen zien wij graag in oktober en december greplaatst en bevatten minimaal 2 links: 1 Naar de homepage en 1 naar een dieper liggende pagina.