Briefing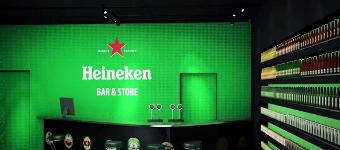 What do we want an influencer to do:
1. Klantvraag
Heineken wilde graag een speciale Black Friday actie houden om de merchandise artikelen van het biermerk in de Heineken store onder de aandacht brengen.
2. Campagne
Heineken heeft ervoor gekozen om bloggers te laten schrijven over de mooie sweaters, stijlvolle horloges en een indrukwekkende Heineken LED sign. Dit alles was gekoppeld aan de Black Friday actie. De bloggers zorgden ervoor dat er een authentieke call to action in de blogitems kwam naar de webstore.
3. Resultaten
Binnen 24 uur kreeg de campagne 52 pitches binnen van de influencers en binnen 48 uur stonden er 21 artikelen live op de verschillende blogs. Binnen 7 dagen is het bereik van in totaal 110.000 gehaald. Hierdoor zijn er in totaal 215 clicks gerealiseerd naar de site van de Heineken store.