Briefing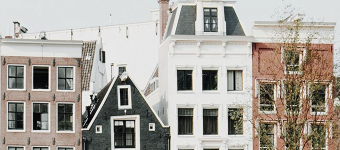 Bezwaarmaker.nl is in 2009 opgericht en sindsdien zeer succesvol in het afhandelen van WOZ bezwaarschriften voor zowel bedrijven als particulieren. Bezwaarmaker.nl is een initiatief van een aantal taxateurs en juristen met jarenlange ervaring. De ervaren taxateurs van Bezwaarmaker.nl zijn gespecialiseerd in bezwaar- en beroepsprocedures op het gebied van de Wet WOZ (Wet Waardering onroerende zaken).
Wij kunnen u helpen met uw hoge WOZ-waarde door namens u bezwaar te maken tegen deze waarde bij uw gemeente. Ons werkterrein is geheel Nederland en wij hanteren in onze dienstverlening een no nonsens en vernieuwende aanpak.
Wist u bijvoorbeeld al dat al deze belastingen die u betaalt zijn gebaseerd op uw WOZ-waarde?
Onroerende-zaakbelasting (OZB)
Waterschapsbelasting
Vermogensbelasting
Roerenderuimtebelasting
Inkomstenbelasting
What do we want an influencer to do:
Je WZO waarde bepaalt meer dan men in de eerste instantie denkt. Een te hoge WOZ-waarde kost tussen € 63,- en € 2.538,- per jaar. Over de looptijd van uw hypotheek (30 jaar) betaalt u dus tot € 76.140,- te veel belasting. Wij zijn op zoek naar artikelen waarin je onze website en het belang van bezwaar maken duidelijk naar voren laat komen. Je richt je met name op de WOZ-waarde in 2020 en de mogelijkheid bezwaar te maken via Bezwaarmaker.nl op basis van No Cure No Pay. Het is belangrijk dat dit duidelijk naar voren komt in je artikel.
Apply to join this campaign
Do you want to join this campaign? Log in or sign up and apply straight away!