Briefing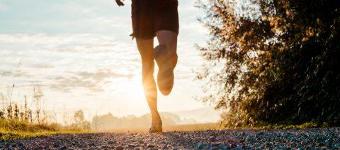 Nieuw Groenendaal is een modern centrum voor fysiotherapie, revalidatie, arbozorg, sport en leefstijl. Ons motto is 'gezond worden, gezond blijven'. Wij werken met een professioneel, multidisciplinair team van fysiotherapeuten, psychologen, revalidatie-artsen en leefstijladviseurs. In het kader van 'gezond blijven' is er een mogelijkheid bij ons te sporten en verder te werken aan een gezonde leefstijl. Gediplomeerde leefstijladviseurs geven fitness, groepslessen, FysioSport, Personal Training en Voedingsadvies.
What do we want an influencer to do:
Voor onze website zijn wij op zoek naar sport-gerelateerde links in de content. Het gaat om een permanente link in een bestaand artikel. Laat in je pitch weten in welk artikel je de links zou willen plaatsen.
Apply to join this campaign
Do you want to join this campaign? Log in or sign up and apply straight away!