Briefing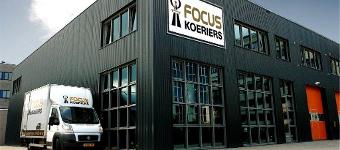 Met een bijzonder ervaren planning en dagelijks tussen de 25 en 40 eigen auto's op de weg is Focus Koeriers steeds meer een begrip in met name de Randstad en Brabant. Van bestelwagen tot maximaal verlengde bus, van bak-klepwagen tot koelauto, wij hebben het juiste vervoermiddel voor al uw zendingen.
We zijn gespecialiseerd in zendingen die een afwijkende maat hebben, waardevol en/of kwetsbaar zijn, of om een andere reden extra zorg nodig hebben. Dat kan natuurlijk ook een doosje drukwerk of een envelop met een paspoort zijn, maar mag ook een rol van 500 cm lang, auto- of caravanramen, meerdere pallets of een doosje medicijnen op -18 graden zijn. Wij kunnen het voor u uitvoeren, tegen scherpere tarieven dan u wellicht gewend bent.
What do we want an influencer to do:
Voor onze website zijn we op zoek naar links in een bestaand artikel met de categorie transport, kantoor en/of zakelijk. Het gaat om een permanente link in een bestaand artikel. Voor een nieuw artikel is minder budget. Graag horen we in je pitch in welk artikel je de link(s) wilt plaatsen.