Briefing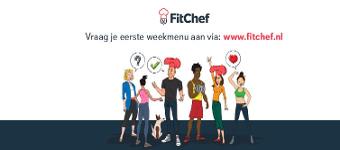 Sport je intensief of juist helemaal niet? Wil je afvallen of spiermassa opbouwen? Eet je glutenvrij, lactosevrij of liever zonder vlees of vis? Wat je doel en wensen ook zijn, FitChef stelt voor jou elke week opnieuw het ideale menu samen. FitChef.nl is een online platform voor weekmenu's op maat. Onze members ontvangen elke week een nieuw weekmenu dat is afgestemd op hun persoonlijke macro + caloriebehoefte.
Bij elk weekmenu ontvangen members een handige boodschappenlijst voor de gehele week. Extra handig: Deze boodschappenlijst is (optioneel) met 1 druk op de knop door te zetten naar Albert Heijn.
Zie voor meer informatie onze website: www.fitchef.nl
What do we want an influencer to do:
Ons doel is om zoveel mogelijk mensen bekend te maken met ons platform. Graag zien we op jouw Instagram of website een goede review over Fitchef in combinatie met ons weekmenu, afgestemd op jouw doelen, leeftijd, gewicht en lengte. Het is belangrijk dat je denkt dat jouw doelgroep past bij ons product Graag ontvangen we jouw idee hierover.
Het liefst zien wij een review van ons weekmenu waarbij je je ervaringen deelt met je volgers. Daarbij is het belangrijk dat je het gemak, de betaalbaarheid en eenvoud van onze menu benoemt. Ook is het goed aan te geven dat je doel zowel afvallen, aankomen als op gewicht blijven kan zijn. Bij ons menu genereren wij een automatische boodschappenlijst met gangbare elementen. Verwerk dit in je Instagram post of blogpost.