Briefing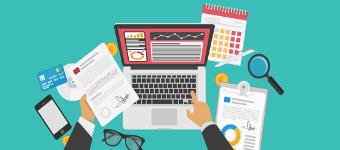 Offerte.nl is een website waar consumenten en bedrijven offertes kunnen aanvragen en vergelijken voor verschilende diensten. Voor deze campagne zijn we op zoek naar websites die een artikel kunnen schrijven over een of een combinatie van de volgende onderwerpen.
Wij richten ons met deze campagne op zakelijk maar ook particulier boekhouden De artikelen zullen informatief zijn en niet gericht op de promotie van de merknaam Offerte.nl;
De voordelen van een boekhouder
Waar moet je op letten bij het kiezen voor een boekhouder
Wat is een jaarrekening en hoe moet je die opstellen?
Zelf je boekhouding doen of uitbesteden?
Wat kost een boekhouder?
Administratie doen als ZZP'er
Het verschil tussen een boekhouder en een accountant
What do we want an influencer to do:
Graag zien we een artikel van minimaal 350 woorden volledig gerucht op financien en boekhouden met een link naar onze website (precieze link en linknaam in overleg). Daarnaast een interne link naar een andere pagina binnen je website (mits relevant) of een uitgaande link naar een andere website dan de onze.