Briefing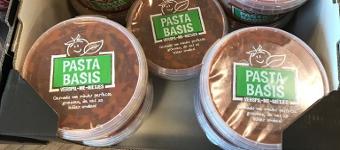 De Verspil-me-nietjes Pastabasis met 96% groenten ligt in het groentenschap van Lidl en is ideaal voor een snelle en verantwoorde maaltijd. De saus is gemaakt van minder perfecte groenten, die net zo lekker smaken! De saus 100% natuurlijk, barst van de verse groente en de ideale basis om verschillende pasta's en lasagne mee te maken. Met het verspil-me-nietjes concept gaan we de voedselverspilling tegen. De Pastabasis is een echte musthave in je voorraadkast; ideaal als je weinig tijd hebt om te koken maar toch een gezonde snelle maaltijd op tafel wilt zetten. De Pastabasis staat in het groenteschap van Lidl naast/boven de verse tomaten.
What do we want an influencer to do:
Schrijf een artikel/blog over snel een gezonde maaltijd, makkelijk meer groente eten, voedselverspilling, duurzaamheid, etc. Waarbij je verwijst naar het product Verspil-me-nietjes Pastabasis, verkrijgbaar bij Lidl Supermarkten in het tomatenschap. Of maak een post en/of story voor Instagram of Facebook waarin je het product laat zien. Lidl mag wel genoemd worden maar niet taggen in bericht.