Briefing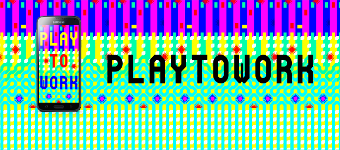 PlaytoWork is een app voor op je smartphone. Met de app kun je banen vinden en de app is specifiek gericht op de mbo doelgroep. Bij PlaytoWork speel je spellen. Deze spellen geven inzicht in wie je bent. Ben je iemand die gericht is op actie of juist harmonie? Met deze eigenschappen match je op banen die écht bij je passen. Dus niet 1000 resultaten zoals bij youngcapital, maar een tiental banen. Daarnaast heb je geen cv of motivatiebrief nodig. Je kan via de app direct contact opnemen via mail, telefoon en nog makkelijker: via whatsapp! Whatsappen voor een baan dus!
PlaytoWork biedt zowel banen, bijbanen en stages aan, dus voor ieder wat wils. Het platform laat je gamen voor een baan, makkelijker kan bijna niet! Een baan vind je dus vanaf nu vanuit je luie bank.
What do we want an influencer to do:
Wij zoeken influencers die de app downloaden en gaan testen op zijn/haar telefoon. Je hebt al verschillende bijbaantjes gehad en gaat hier in het kort over vertellen. Hoe heb je de baan gescoord? Wat moest je ervoor doen om hem te krijgen? Hoe zou het makkelijker of beter zijn voor jou om een baan te scoren? Daarna download je onze app en ga je deze testen. Vertel wat de app zo anders maakt dan ouderwets solliciteren en speel een paar spellen. Check op welke banen je gematcht bent en geef een call to action, namelijk het downloaden van de app.
Je plaatst een video op Instagram + instagram story met een swipe up naar de download pagina: www.playtowork.nl/download
Voor inspiratie hebben heb je hier wat voorgaande influencers:
Ouassima: https://www.instagram.com/p/Bz7lAj5IaRS/
Wellous: https://www.instagram.com/p/B0VQNOEI-a4/
Nabiltime: https://www.instagram.com/p/B0yDAyoAo6l/
Het verschil is dus dat je nu jouw werkervaring erbij gaat vertellen!