Briefing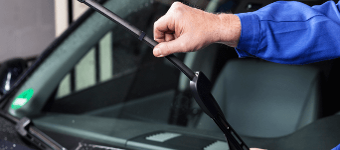 Heb je nieuwe ruitenwissers nodig en ben je het beu om te veel te betalen bij de garage? Bij EasycarParts koopt u nieuwe ruitenwissers van de drie grote merken, Bosch, Valeo en SWF, maar dan voor een gereduceerde prijs. Omdat deze merken ruitenwissers maken van natuurrubber is kwaliteit en een lange levensduur gegarandeerd. Hierdoor zijn ze vaak ook goedkoper dan een onbekend, goedkoop merk.
What do we want an influencer to do:
Kan jij een leuk en inspirerend(e) artikel of (YouTube) video maken over het proces van het bestellen en plaatsen van een nieuwe ruitenwissers bij EasyCarParts? Heb je bijvoorbeeld net ruitenwissers die aan vervanging toe zijn? Bedenk een leuke insteek en laat zien hoe makkelijk het werkt!
Voordelen van EasyCarParts die je kunt noemen:
Zoek ruitenwissers op kenteken
Veel goedkoper dan via garages en orginele merken:

Original Equipment Manufacturer

Deskundig advies op maat
Grote voorraad, snelle levering
Binnen 14 dagen niet goed? Geld terug