Briefing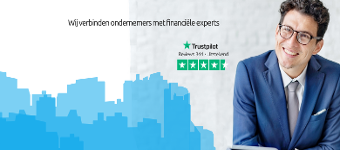 Ageras is een tussenpersoon die financiele experts koppelt aan ondernemers. Heb jij als ondernemer een boekhouder nodig? Dan kan je 3 offertes opvragen van boekhouders die wij voor jou uitkiezen vanuit ons partnerbestand. Ben jij boekhouder of accountant en heb je klanten nodig? Dan kun je je bij ons aanmelden en zorgen wij voor klanten.
Wij matchen dus beide kanten, zowel klanten van boekhouders, als de boekhouders zelf. Graag gaan wij de samenwerken met ondernemersplatformen die hun volgers en lezers willen inspireren en overtuigen van het gemak van een boekhouder en welke rol wij als Ageras daarin kunnen betekenen. We staan open voor diverse creatieve ideëen, beschrijf deze in je pitch.
What do we want an influencer to do:
Ik ben op zoek naar een blog/mention/ervaring over ons product, waarin onze dienstverlening wordt beschreven. Voor ideeen en inspiratie sta ik volledig open en ben daarom voornamelijk benieuwd waar jullie mee komen en hoe jullie denken een goede samenwerking aan te kunnen gaan. Jij kent natuurlijk je volgers het best.