Briefing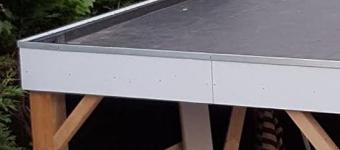 Houthandelonline is een snelgroeiende houhandel voor de particulier en voor zakelijke klanten. Voor deze campagne is het belangrijk dat er voor de particulier wordt geschreven. Het onderwerp betreft het bouwen van een veranda.
Een veranda bouwen biedt legio mogelijkheden voor het creëren van meerwaarde aan uw woning. Met een veranda maakt u uw huis een stuk groter en heeft u ieder seizoen plezier van uw tuin. Ook als het regent of kouder wordt, geniet u van het buitenleven onder de houten overkapping. Op warme zomerdagen brengt een veranda, schaduw en verkoeling. Een veranda bouwen kan in oneindig veel soorten en maten, passend bij iedere gewenste woonstijl. Wilt u een veranda bouwen? Dit hoeft niet ingewikkeld te zijn! Houthandelonline.nl biedt u een breed assortiment houtsoorten, dak- en bevestigingsmaterialen om zelf een houten veranda te bouwen.
What do we want an influencer to do:
Graag zouden wij een artikel op jouw website willen hebben over het bouwen van een veranda. Het is de bedoeling dat er awareness gecreëerd wordt voor Houthandelonline, om zo de verkoop voor particuliere klanten te stimuleren. Het doel is dus om potentiële klanten enthousiast te maken om zelf een houten veranda te gaan maken en het benodigde materiaal daarvoor bij Houthandelonline aan te schaffen.
Wij verwachten een artikel met daarin minimaal 2 links naar de volgende landingspagina's:
1. https://www.houthandelonline.nl/veranda-bouwen