Briefing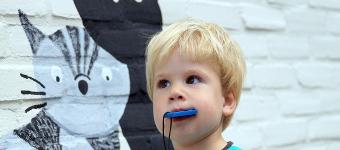 Inmiddels bestaat mijn webwinkel al 6 jaar. Gestart met kauwsieraden en nu een breed assortiment aan sensorische producten voor gevoelige kinderen (kinderen met autisme, adhd, hsp) die hen helpt om prikkels te verwerken. Denk aan verzwaring, kauwsieraden, friemelproducten, maar ook educatief materiaal.
Als orthopedagoog publuceer ik zelf vooral informatieve blogs.
What do we want an influencer to do:
Ik zou graag nog meer bekendheid willen voor de kauwsieraden. Derhalve ben ik op zoek naar bloggers die een goed bereik hebben (in doelgroep ouders met opgroeiende kids - hsp/hooggevoelig, autisme, adhd). Ik denk aan een blog over onze sensorische producten met uitlichten van de kauwsieraden (misschien als ervaringsdeskundige), maar een uitgebreid review is zeker ook een optie. Doorplaatsing op social media is een pre: benoem je social kanalen, het bereik en account.
Heb je een ander idee voor een samenwerking, laat het me weten.
Apply to join this campaign
Do you want to join this campaign? Log in or sign up and apply straight away!