Briefing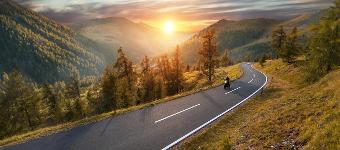 Het aanvragen van een vignet voor Oostenrijk kan gemakkelijk en snel via onze website. Binnen enkele uren na het plaatsen van de bestelling, ontvangt u de digitale orderbevestiging van het vignet. U heeft het vignet nodig om zonder boete gebruik te kunnen maken van de auto- en snelwegen in Oostenrijk. Er bestaat een vignet voor 10 dagen, 2 maanden of 1 jaar. Het vignet voor Oostenrijk is digitaal, waardoor u geen sticker meer achter uw voorruit hoeft te plakken. Wanneer u het vignet voor Oostenrijk bij ons besteld, kunt u gemakkelijk betalen via iDeal (NL), Bancontact (BE) of met een creditcard.
What do we want an influencer to do:
Voor onze website https://tolvignetten.nl zoeken wij bloggers en/of websites die over Oostenrijk schrijven en linkjes kunnen plaatsen in een artikel. Voorbeelden van onderwerpen voor het artikel zouden een voorbereiding op een reis naar Oostenrijk, tips voor een autovakantie in Oostenrijk of ins- en outs over wintersport in Oostenrijk kunnen zijn.
We ontvangen graag je creatieve voorstel.
Let op: dit is een doorlopende campagne. Er worden per periode pitches uitgekozen om mee samen te werken, dus het kan even duren voordat je reactie krijgt op je pitch.