Briefing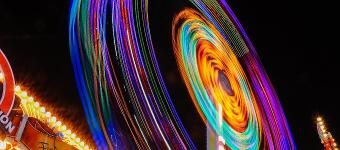 Bijziendheid is een afwijking van het oog waarbij een bril met min-glazen nodig is om scherp te zien. Het beeld dat je wilt zien, valt voor je netvlies in plaats van erop en is daardoor wordt het beeld onscherp. Dit komt doordat de oogbol te lang is gegroeid. Als je veel dichtbij kijkt en te weinig veraf, passen de ogen zich aan, door langer te groeien.
Veel dichtbij kijken is sinds de jaren vijftig sterk toegenomen door veel lezen en sinds de jaren negentig door veel op schermen te kijken (telefoon, tablet, computer- en spelcomputerschermen). Ook weten we dat kinderen die weinig buiten zijn, een hogere kans hebben om bijziend te worden. Buitenlicht, ook als het bewolkt is of regent, remt te sterke groei van het oog.
Er zijn maatregelen te nemen die hoge myopie kunnen voorkomen.
Deze zijn samengevat in de 20-20-2 regel. Hoe eerder kinderen hieraan wennen, hoe beter: Neem na 20 minuten dichtbij kijken 20 seconde pauze en ga 2 uur per dag naar buiten.
What do we want an influencer to do:
Wij willen onze boodschap: 20-20-2! Doe mee! zo breed mogelijk uitdragen. Er worden steeds meer kinderen bijziend en dat kunnen we tegen gaan, maar daarvoor is bekendheid nodig!