Briefing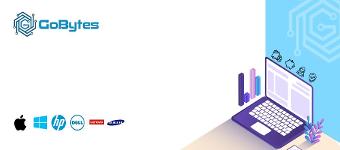 Gobytes.nl is een webshop die drie jaar geleden is ontstaan uit de passie om duurzaam te ondernemen op het vlak van IT. Via de webshop Gobytes voorzien wij dagelijks consumenten en MKB bedrijven met refurbished IT Hardware zoals laptops, desktops, accessiores en onderdelen. Alle apparatuur die verkocht wordt via de webshop heeft een eerder leven gehad als lease apparatuur bij grote corporates in het binnen en buitenland. Na ontvangst van de apparatuur worden de laptops, desktops en onderdelen grondig nagekeken door onze technici en opgeknapt waar nodig. Vervolgens worden ze ook cosmetisch gegradeerd op basis van een 5 sterren systeem, waarbij 5 sterren staat voor een Nieuw ongebruikt product, 4 sterren: zo goed als nieuw enz.
In de drie jarige bestaan is de webshop hard gegroeid naar een merk dat bekend staat om de beste kwaliteit en prijs verhouding, mede door de reviews van trouwe klanten. Het product assortiment groeit tevens mee met de groei van de webshop.
What do we want an influencer to do:
Wij zijn momenteel op zoek naar bloggers, vloggers, influencers die graag mee willen bouwen aan onze groeiende webshop en een kans zien om een blog te schrijven, review te schrijven of andere relevante content voor onze webshop. Dit ook met oog op optimalizatie van SEO en vindbaarheid in zoekmachines, maar ook voor verdere merkbekendheid.