Briefing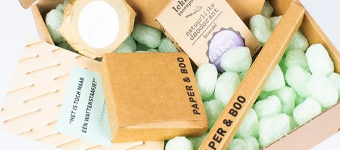 PAPER & BOO is opgericht door een gemotiveerde groep mensen die willen helpen de wereld een stukje mooier te maken. Onder het motto 'verbeter de wereld, begin bij jezelf' zijn wij met deze webshop gestart. Ons doel is om het gebruik van (wegwerp) plastic te reduceren. De naam PAPER & BOO staat voor 'paper and bamboo'. Papier en bamboe zijn duurzame alternatieven voor plastic producten en verpakkingsmaterialen.
Wij willen je laten zien dat een duurzame lifestyle helemaal niet moeilijk, duur of ingewikkeld hoeft te zijn. Een kleine stap, zoals het gebruik van een bamboe tandenborstel, kan al groot effect hebben! Samen komen we in actie voor ons milieu en helpen we de "plastic soep" te verminderen. Doe je mee?
What do we want an influencer to do:
Graag gaan wij de samenwerking aan met influencers die de waarde inzien van ons bedrijf en onze producten : Goed voor het milileu, duurzaam, beter voor je haar, ruime keuze en ze ruiken ook nog eens zalig!
Wil jij een van onze toffe producten reviewen tegen een leuke vergoeding? Pitch dan nu en laat weten welk product je zou willen ontvangen!
Apply to join this campaign
Do you want to join this campaign? Log in or sign up and apply straight away!