Briefing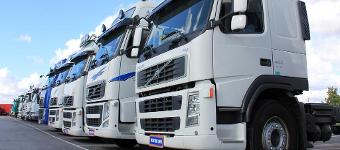 Truck1 is one of the largest commercial vehicles marketplace created to sale and buy trucks, trailers, agricultural machinery, buses, delivery vans and other equipment. It's a place where customers can put their ads in order to find the best truck and machinery deals. We provide a lot of constantly updating sale offers from leading European sellers and manufacturers.
What do we want an influencer to do:
We are looking for a publisher who can write an article related to online commercial vehicles trading or one of top truck-manufacturing companies such as MAN, Volvo, DAF, Iveco, Mercedes-Benz, Scania etc. It could include some technical information, reviews of a new model, market analytics or something similar.
Truck1.nl is supposed to be humbly presented like an example of suchlike website in the area of light-duty and heavy-duty vehicles. Other than that, Truck1's mention would better be very incidental, no need to promote Truck1 directly pushing an idea of it being the best on the market or something. The more neutral the better.