Briefing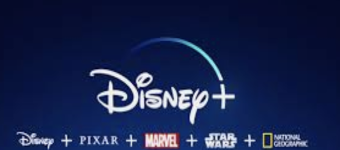 Een eindeloos aanbod van films en tv-programma's. Altijd zonder reclame. De beste plek om Disney, Pixar, Marvel, Star Wars, National Geographic en veel meer te bekijken. Speciaal in deze moeilijke periode heeft Disney+ Frozen2 opgenomen in haar aanbod. Daarnaast vind je er natuurlijk alle klassiekers, spannende series en meest bekende films, alles op 1 plek!
Disney+ is een ideale streamingdienst voor het hele gezin, of je nu voor nostalgie kiest, of voor de nieuwste series en films: er is voor iedereen genoeg keuze!
What do we want an influencer to do:
Omdat Disney+ zo'n ontzettend groot succes is kunnen wij helaas geen samenwerkingen aanbieden op basis van een fixed fee, maar wel tegen een zeer aantrekkelijke affiliate vergoeding van ongeveer €3,50 (afhankelijk van de dollarkoers) voor elke aanvraag van 7 dagen gratis Disney+.
Je mag hier pitchen met zowel een bestaand artikel waarin je al een link hebt staan, maar ook een nieuw artikel waarin je een link plaatst. Voorwaarde is wel dat je de LinkPizza plug-in hebt geinstalleerd of een link omzet in de link shortener, anders kunnen we geen affiliate link van je link maken. We zijn erg benieuwd waar je over gaat schrijven!