Briefing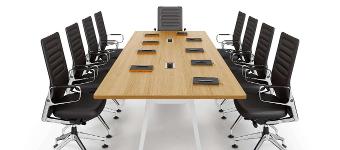 Voor het bedrijf ''De Projectinrichter'' zouden wij graag een artikel willen over het merk ''Vitra''.
Vitra is bekend van de Panton en Eames bureaustoelen. Het Zwitserse familie bedrijf staat al jaren bekend om zijn inspirerende design meubelen en heeft de afgelopen jaren top ontwerpers aan zich weten te binden zoals; de broers Bouroullec, Charles en Ray Eames, George Nelson, Jean Prouve, Jasper Morrison en Verner Panton. De veelzijdige meubelcollectie wordt veel toegepast in onder andere kantoren en openbare ruimtes. Bedrijven als Apple, Nike, Sony, Google en Shell lieten hun inrichting graag aan Vitra dealers over.
Voor meer informatie kun je terecht op https://www.deprojectinrichter.com/vitra
What do we want an influencer to do:
Graag zouden wij een artikel op jouw website willen hebben over het merk Vitra. Het artikel kan dus bijvoorbeeld gaan over de klassiekers van dit merk of de verschillende modellen en mogelijkheden. Het is de bedoeling dat er awareness gecreëerd wordt voor het merk Vitra welke te koop is bij De Projectinrichter, om zo de verkoop te stimuleren. Het doel is dus om potentiële klanten enthousiast te maken voor de aanschaf van een nieuwe bureaustoel.
Wij verwachten een artikel met daarin minimaal 2 links naar de volgende landingspagina's:
https://www.deprojectinrichter.com/vitra (anchor text: Vitra bureaustoel)
https://www.deprojectinrichter.com/ (anchor text: De Projectinrichter)