Briefing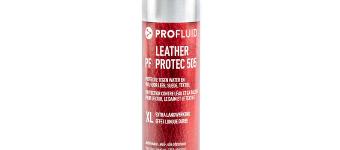 Een speciaal voor leer, suède en textiel (menggarens) ontwikkelde slimme impregnatie. Het fris ruikende product geeft een extra lang werkende water-, vuil- en olieafstotende nano protectie. Door de impregnatie worden uw belangrijkste kledingstukken, schoenen en sneakers niet alleen onzichtbaar en kleurloos beschermd, maar blijven deze ook 100% ademend en behouden langer een mooie uitstraling. Voor toepassing op katoenen- en kunststof sneakers, suède, nubuck, lederen schoenen en tassen, jassen, stoelen. En, zeer zuinig in verbruik!
https://allesimpregneren.nl/product/nano-coating-textiel-protectie-505/
What do we want an influencer to do:
Product reviewen en promoten in een filmpje of post met een link naar onze website waar de consument het product kan kopen. Onze voorkeur gaat uit naar een filmpje (demo van het product).
Je start tevens een winactie. Deelnemers moeten de Facebookpagina van Allesimpregneren liken, aangeven waardoor ze het product willen gebruiken en 1 persoon taggen die ook kennis moet maken met ons product. de deelnemer maakt dan kan op een product voor zichzelf en de persoon die hij of zij getagd heeft.
https://allesimpregneren.nl/product/nano-coating-textiel-protectie-505/