Briefing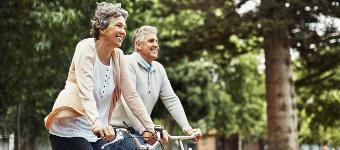 AbbVie is een biofarmaceutisch bedrijf dat vooroploopt in onderzoek naar innovatieve geneesmiddelen en zorgoplossingen. Abbvie helpt onder andere mensen met Parkinson. Hiervoor is de website www.verdermetparkinson.nl in het leven geroepen. Het doel van deze website is het voorlichten en informeren van mensen. Omdat parkinson invloed heeft op vele aspecten van het leven, is het doel zoveel mogelijk voorlichting te geven over ieder aspect. Zo ook het onderwerp van deze opdracht: sporten.
Deze blog is dan ook toegankelijk en luchtiger ingestoken dan het artikel waarnaar het linkt op de verdermetparkinson website te vinden is. Wanneer meer voorlichting over sporten met Parkinson, of info in het algemeen, kunnen zij doorklikken naar onze website.
What do we want an influencer to do:
Ik wil graag een voorgeschreven blog laten plaatsen op jouw website. De blog heb ik al voor je geschreven en is goedgekeurd volgens de regels van medische reclame. De opdracht richting jou is dan ook alleen maar om deze online te plaatsen op jouw website.