Briefing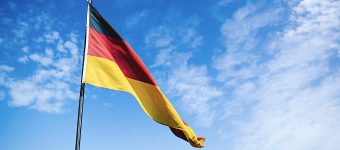 Binnenkort mogen wij weer reizen naar Duitsland en daarbij ook zal men dit vignet moeten kopen. Er is in google veel over te vinden. Milieusticker-Duitsland.nl is een pagina waar het verplichte vignet voor Duitsland kan worden gekocht.
Een milieusticker Duitsland is verplicht wanneer u een milieuzone betreed. Een milieuzone wordt ook wel een Umweltzone genoemd. Met de invoering van deze milieuzones en milieustickers wordt de luchtkwaliteit in en rondom grote steden verbeterd. Deze regeling is ingevoerd door de Duitse overheid. De sticker is een fysieke sticker die u binnen enkele werkdagen thuis gestuurd krijgt. De milieusticker, ook wel milieuvignet genoemd, plakt u op de voorruit van uw voertuig. Zo kan de overheid controleren of uw voertuig een aan de gestelde eisen voor de milieuzone voldoet. Iedere bestuurder van een gemotoriseerd voertuig van minder dan 3.5 ton, dient te beschikken over een milieusticker. Hieronder vallen tevens bestuurders van motoren en bestuurders van auto's met aanhanger of caravan.
What do we want an influencer to do:
Graan zien we een informatieve blog over de milieusticker, of een lijntje met "We gaan weer op reis naar Duitsland" . Een blogje over Duitsland algemeen met een linkje is ook een optie. De afbeelding is niet goed.