Briefing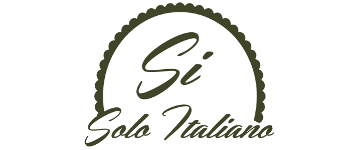 Het echte Italie proeven midden in 't Gooi en/of gewoon bij jou thuis: dat kan bij Si Solo Italiano. De lekkerste hapjes, gerechten maar ook een lekkere kop Italiaanse koffie. Bij Si Solo kom je genieten op z'n Italiaans. Geniet bij ons, of neem je favorieten mee naar huis. Thuis laten bezorgen is ook een optie.
Je bent bij ons aan het juiste adres voor:
Ciabatta / focaccia
Soepen
Pasta - à la minute
Pasta uit de oven
Italiaanse specialiteiten
Antipasti e verdure
Kindermenu's
Salades
Desserts
Koude Dranken
Wijnen en Bieren
Speciaal bieren
Warme dranken
What do we want an influencer to do:
We willen een leuke post over ons eten, lekkerste pasta en Italiaanse specialiteiten van Het Gooi..! Je bent van harte welkom om bij Si Solo Italiano om langs te komen in het Gooi (Bussum) om een hapje te komen eten, af te halen of thuis te laten bezorgen t.w.v. €100,-. Het is mogelijk om een winactie te starten waarbij jij een van je volgers mag trakteren op een diner twv €50,-. De volger moet daar het volgende voor doen:
Ons volgen op Instagram
Iemand taggen waarmee zij willen genieten van onze overheerlijke italiaanse gerechten
Jouw post liken
Graag zien we in je pitch hoe jij ons gaat reviewen: in welke setting en met wie en hoe denk jij ons goed te kunnen promoten. Wij kunnen een unieke kortingscode voor je aanmaken die je kunt delen met je volgers.