Briefing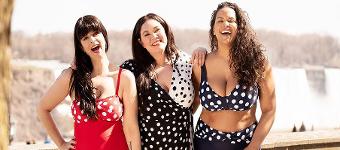 De mooiste grote maten mode voor dames en heren shop je online bij de webshop Happy Size! Onze plus size kleding is elegant, comfortabel en heel aantrekkelijk geprijsd. Wij van Happy Size vinden het belangrijk dat elke vrouw draagt wat ze mooi vindt! Onze kleding gaat tot en met maat 62 en is helemaal afgestemd op het figuur van de curvy vrouw. Dat houdt in dat alles lekker zit en mooi valt, welke maat je ook bestelt. Bovendien is alles zo ontworpen dat jouw figuur er extra mooi uit komt. Wij vinden namelijk dat rondingen niet verstopt, maar juist gezien moeten worden!
What do we want an influencer to do:
Wij zijn op zoek naar curvy dames die onze kleding willen promoten via social media en/of blogs. Jij mag zelf een selectie maken uit één van onze drie hoofdmerken: Janet & Joyce, Sara Lindholm en/of Angel of Style. Daarnaast willen wij het beeldmateriaal ook zelf ontvangen zodat wij het op onze eigen social media en/of website kunnen publiceren.
Voorwaarden website:
Voorwaarden Instagram:
Tag ons @happysize_fashion in de afbeelding
Je plaatst in ieder geval een feedpost, Story mag maar is niet verplicht. Indien er een Story wordt geplaatst graag taggen en swipe-up naar onze webshop.
Voorwaarden Facebook: