Briefing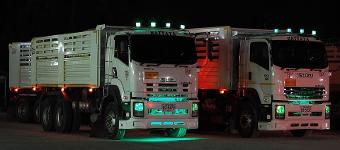 Truck1 is one of the largest commercial vehicles marketplace created to sale and buy trucks, trailers, agricultural machinery, buses, delivery vans and other equipment. It's a place where customers can put their ads in order to find the best truck and machinery deals. We provide a lot of constantly updating sale offers from leading European sellers and manufacturers.
What do we want an influencer to do:
You've got to create a blog post relating to finances or politics, it could be some financial report or recent news about vehicles, feel free to compose something about digital marketing connected to online wholesales. Truck1.nl is supposed to be presented like a marketplace like that in the specific area of heavy-duty machinery and agricultural equipment. Other than that, Truck1's mention would better be delivered incidentally without pushing too much advertising into the context.