Briefing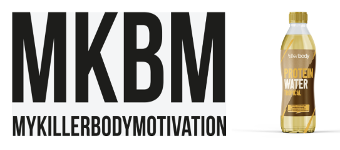 Binnenkort lanceert Fajah Lourens: Killerbody Food. Het is de missie van Fajah om mensen gezonder, fitter en gelukkiger te maken. Killerbody Food is altijd een gezonde keuze, hoog in eiwit.
In Nederland zijn er heel weinig keuzes voor mensen die bewust gezond proberen te eten en te drinken. Deze campagne gaat om 2 smaken heerlijk verfrissend proteine water: orange en tropical.
Het water bevat geen toegevoegde suikers of conserveringsmiddel, maar wel 10 gram eiwit per flesje! Het water zal te koop zijn via www.mkbmshop.nl, Jumbo, Kiosk en tankstations.
What do we want an influencer to do:
We zijn op zoek naar influencers die het proteine water willen proberen en hierover hun mening willen geven. We vinden het belangrijk dat je het volgende benoemt: de smaak, geen conserveringsmiddel, laag in suiker en hoog in proteine.
Zelf creatief zijn in het bedenken van content wordt gewaardeerd. Kom met een concreet plan in je pitch.