Briefing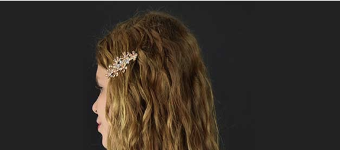 Wij zijn het label Het Siert Haar. Wij produceren premium haarspelden uit edelmetaal met edelstenen en parels in Nederland en importeren daarnaast hoogwaardige haarspelden uit Duitsland en de VS. Onze collectie omvat elastieken, klemmen, schuifspelden, haarbanden en patentspelden, die we verkopen via onze webshop hetsierthaar.nl en via kappers. Wij willen haarspelden als sierraad positioneren.
What do we want an influencer to do:
Wij willen graag dat influencers laten zien hoe haarspelden combineren met een zakelijke, chique of vrije tijd outfit en hoe de haarspelden combineren met bestaande sieraden. Zilveren haarspelden met een parel matchen met zilveren oorbellen met parel enzovoorts. Passen onze producten bij jou als persoon, je outfits en zie je een match met je volgers? Dan ontvangen wij graag een mooi voorstel.
Wij kunnen onze haalspelden opsturen, en deze kunnen terug gestuurd worden na het maken van je posts.