Briefing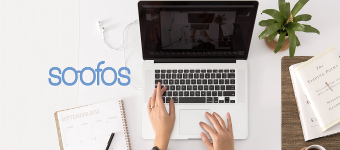 Soofos is hét Nederlandse leerplatform. Je vindt er honderden online cursussen over de meest uiteenlopende online cursussen. Met ons abonnement kun je onbeperkt online cursussen volgen. Leer bijv. over Photoshop, Marketing, Fotografie, Meditatie, etc. Je kunt alles leren, onbeperkt. Soofos is dus de leukste én meest toegankelijke manier om nieuwe dingen te leren! Van hobby tot zakelijke skills - voor alles hebben we cursussen beschikbaar!
We willen graag meer bekendheid voor het onbeperkt online leren. Zeker in deze tijden is dit voor veel mensen een flexibele en toegankelijke oplossing!
What do we want an influencer to do:
Graag zien we enthousiaste social post over onze cursussen of een specifieke cursus. Het is mogelijk om een winactie te starten en we kunnen eventueel ook een kortingscode voor je volgers aan maken voor het volgen van een van onze cursussen. Het is belangrijk dat onze cursussen aansluiten bij jouw doelgroep. Het doel is om zoveel mogelijk mensen bekend te maken met ons aanbod, we vinden het dus belangrijk dat je een mooi bereik hebt en realiseert met je post over onze samenwerking.
Winactie: graag ontvangen we jouw voorstel qua inhoud en voorwaarden.