Briefing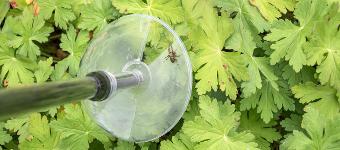 Vivara is dé specialist in producten voor een diervriendelijke tuin. In onze webshop vind je voer voor veel soorten tuinvogels en ander tuindieren, een ruim aanbod voederhuisjes, nestkasten en diervriendelijke planten. We ontwikkelen onze producten in nauwe samenwerking met natuurbeschermingsorganisaties zoals Vogelbescherming Nederland en Natuurmonumenten. Van elk product dat we verkopen gaat een deel van de opbrengst naar deze groene partners.
Met dit product willen we een nieuwe doelgroep aanspreken die nog niet bekend is met Vivara. Het is een guerilla artikel waarmee we willen inspelen op het spinnenseizoen wat eraan komt en we streven ernaar om mensen die via dit product op onze website komen, uiteindelijk ook andere producten willen kopen.
What do we want an influencer to do:
Het enthousiast onder de aandacht brengen van deze leuke handige spinnenvanger, waarmee je op een diervriendelijke manier spinnen naar buiten kunt laten, zonder te dicht bij spinnen in de buurt te hoeven komen. Een blog of fotocollectie plaatsen die inspeelt op die angst voor spinnen en hiermee het Vivara merk onder aandacht brengt.