Briefing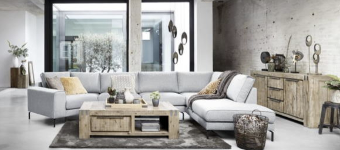 Oktober is niet voor niets woonmaand: De dagen worden korter en mensen brengen steeds meer tijd thuis door. Een mooi moment om je interieur een fijne upgrade te geven. En waar kan dat beter dan bij Pronto? Pronto Wonen heeft winkels door heel Nederland. Voor de mooiste meubels en fijnste accessoires kun je ook online terecht. Ons assortiment wisselt regelmatig, hiermee breng je elk seizoen jouw huis in de juiste woonsfeer.
What do we want an influencer to do:
Graag zie we dat je onze website promoot in een artikel of op je Instagram account. Het is belangrijk dat je een realitisch te behalen bereik opgeeft want we willen graag zoveel mogelijk mensen bereiken.
Pitch je met een Instagram account: dan zetten we graag een Winactie met je op: Je mag onder je volgers een cadeaubon verloten van €100,- . Let op: dit is alleen vrij te besteden in de fysieke winkels. Om deel te nemen aan de winactie moet jouw volger je post liken, minimaal 1 persoon taggen die ook van deze winactie af moet weten en @Pronto_wonen volgen.
Pitch je met een website: Dan vinden we het vooral belangrijk dat je twee verschillende liks plaatst naar onze website. Links en anchorteksten graag in overleg.