Briefing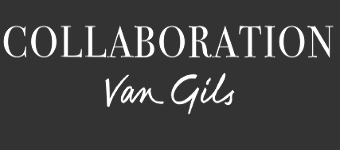 Als je op zoek bent naar een nieuw parfum dan kijk je in het schap waarschijnlijk naar een mannen- of vrouwengeur. Terwijl lekker ruiken universeel is. Welk geslacht je ook hebt, we gebruiken bijna allemaal regelmatig parfum. Het Nederlandse Van Gils Parfums is vastberaden om af te komen van de genderhokjes in de parfumindustrie. Met de nieuwe campagne 'I am I' willen ze duidelijk maken dat we vooral moeten zijn wie we zijn.
Er is geen zwakker geslacht
We laten ons niet langer in een hokje duwen. Het zijn niet de keuzes die we ons op laten leggen door een ander of de maatschappij die bepaalt of we gelukkig zijn. Daarom besloot Van Gils Parfums een statement te maken door met nieuwe geuren te komen en de campagne 'I am I'. Een vrouwengeur is niet langer alleen 'for her' en een mannengeur niet alleen 'for him'. We gebruiken gewoon het parfum dat wij lekker vinden. Daarin heeft de internationale parfumwereld nog wel wat stappen te zetten.
What do we want an influencer to do:
Jij ontvangt geuren uit de Van Gils I collectie. Een vrouwengeur die niet alleen 'for her' is en een mannengeur die niet alleen 'for him' is. Je geslacht bepaalt namelijk niet wie je bent en wat je doet en dus ook niet welk parfum je draagt. Voor welke 'I' kies jij.
How it works:
Bedenk welke 'I' geur bij jou past en voeg deze toe aan je dagelijkse routine.
Maak een toffe Instagram story en / of Tijdlijn post.
Gebruik in je story of post de volgende tags: #IamI #vangilsparfums #discovertheIforyou @vangilsparfum