Briefing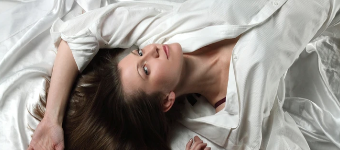 Satin-Pillow is een merk dat zich richt op het welzijn van huid en haar door middel van satijnen kussenslopen. Satin-Pillow is gemaakt om jou dat ultieme luxe gevoel te geven wanneer je jouw slaapkamer binnenkomt.
Een groot deel van ons leven brengen wij slapend door. Alle hectiek en stress van onze dagelijkse bezigheden doet ons beseffen dat een goede nachtrust van groot belang is om de volgende dag weer opgeladen op te staan. Door te slapen op de kussenslopen van Satin-Pillow ervaar je een enorm gevoel van luxe, tegelijkertijd zorgt de Satin-Pillow voor een verzorgende werking voor je huid en haar. Het reguleert de talgproductie en behoudt vocht voor huid en haar. Resultaat is stralend wakker worden en de nieuwe dag starten met een fris gezicht vrij van slaapvouwen en zonder warrig ochtendkapsel. Dat betekent geen gehaast door lange ochtendrituelen.
Satin-Pillow is niet een gewone kussensloop, maar één met een hoop voordelen:
Zorgt voor een gladde huid
Voorkomt slaapvouwen
Verfijnt rimpeltjes
Bestrijdt onzuiverheden
Kalmeert een branderige huid (acne)
Voorkomt gespleten haarpunten
Geen klitten en pluis meer
Vermindert vet haar
Behoud van haar- en wimper-extensions
Slaapt verkoelend
Anti-allergeen
Kortom dus een fantastisch product wat niet mag ontbreken bij een echte beauty queen! Ben je enthousiast om samen met ons mensen er te van overtuigen dat zij niet meer zonder een Satin-Pillow kunnen, pitch dan op deze campagne!
Apply to join this campaign
Do you want to join this campaign? Log in or sign up and apply straight away!