Briefing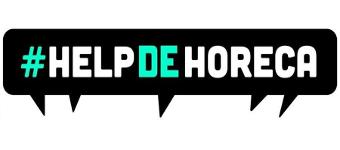 Een van de branches die het hardst getroffen wordt door Corona is de horeca. Voor iedere horeca ondernemer en medewerker zou december de maand zijn waarin zij het hardst werken, de meeste gasten blij maken en een goede omzet behalen. Helaas is dat dit jaar anders en zijn diverse horeca ondernemers initiatieven gestart om hun zaak staande te houden, maar vooral de gasten tevreden te houden. Denk aan bezorg en afhaal mogelijkheden, recepten om thuis te maken maar ook veel andere creatieve ideeën komen tot leven.
Wij van het Gat van Groningen zijn bijvoorbeeld gestart met een initiatief om met zoveel mogelijk partijen geld binnen te halen doormiddel van de verkoop van oliebollen. Al deze verenigingen, zaken en starters hebben veel te lijden gehad onder de corona crisis. Nu hebben we jou hulp nodig om hier wat meer naamsbekendheid aan te geven. Nina Waarink ging u onderandere al voor!
In maart 2020 is de hashtag #helpdehoreca in het leven geroepen om een waardebon te kopen en hiermee de horeca te steunen. Ditmaal vragen we je echter niet om deze waardebonnen te kopen maar alle bestaande initiatieven van de lokale horeca bij jou uit de buurt te promoten. Denk bijvoorbeeld aan het bestellen van een kerstdiner ;)
Apply to join this campaign
Do you want to join this campaign? Log in or sign up and apply straight away!