Briefing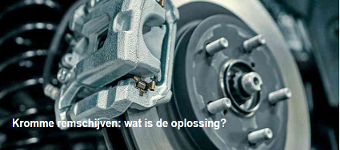 Tijdens het remmen trilt je stuur of rempedaal. Dit is niet alleen vervelend, het is ook gevaarlijk. Op het moment dat de trilling zich voordoet is de remkracht namelijk vaak ook minder. Je moet dus harder op het rempedaal trappen om dezelfde remkracht te krijgen. En dat valt niet mee. De trilling van het stuur houdt dit min of meer tegen. Maar wat is nu de oorzaak? En vooral…wat is de beste oplossing? Op onze website www.easycarparts.nl helpen we je graag verder. We geven je uitleg over de oorzaak, hoe dit probleem te verhelpen en je kunt bij ons tevens de juiste producten bestellen.
EasyCarParts is een auto-onderdelen bedrijf dat zowel online als lokaal in Roosendaal onderdelen voor onderhoud en reparatie voor auto's levert. Zowel particulieren als garagebedrijven zijn klant bij EasyCarParts. Leveren doen we in heel Europa. Toch komen onze meeste klanten uit Nederland en België.
Apply to join this campaign
Do you want to join this campaign? Log in or sign up and apply straight away!