Briefing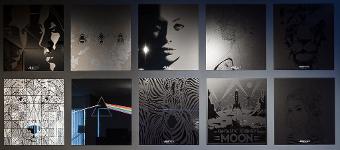 Met JEU Noir kies je voor een unieke, stijlvolle decoratie voor aan de muur van je bedrijf of woning. De combinatie van een glanzende zwarte achtergrond met matzwarte bedrukking zorgt voor een spannende dynamiek; een spel van licht en reflectie. Zorgvuldig gekozen foto's en grafische beelden zorgen elk voor een heel eigen effect. Door de toepassing van verschillende printtechnieken ontstaan ware kunstwerken, die een geheel ander licht laten vallen op elk onderwerp. Dit bijzondere samenspel trekt veel aandacht en maakt beslist indruk. JEU Noir is leverbaar in allerlei varianten. Van ingelijste prints aan de muur tot complete wanden. Bekijk de video voor meer informatie: https://youtu.be/VVYzpUsBpS8
Jij als influencer gaat in overleg met onze professionals een ware eyecatcher ontwikkelen voor in jouw huis. In samenspraak maken wij een zeer bijzondere decoratie voor bij jou aan de muur, vololedig op maat en gepersonaliseerd. Dit item kan verschillen in prijs, dit bepalen wij later.
Apply to join this campaign
Do you want to join this campaign? Log in or sign up and apply straight away!