Briefing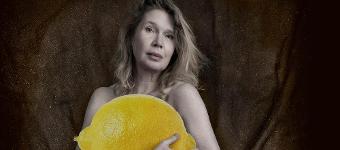 Het Alexander Monro Ziekenhuis is hét eerste gespecialiseerde ziekenhuis voor het diagnosticeren en behandelen van borstkanker, goedaardige borstaandoeningen, erfelijke aanleg, familiair verhoogd risico, screening en vervolgtrajecten vanuit het bevolkingsonderzoek.Naast de beste medische zorg kenmerken oprechte aandacht, luisteren, vertrouwen en betrokkenheid onze aanpak.
De Stichting Breast Care Foundation is opgericht om fondsen te werven die ten goede komen aan patiënten die borstkanker of andere borstaandoeningen hebben of het risico daarop hebben. De stichting onderschrijft het belang van het centraliseren van deze zorg in gespecialiseerde centra. De Breast Care Foundation is een stichting met een ANBI status. De Breast Care Foundation heeft een groot aantal Bekende Nederlanders als ambassadeur. Een deel hiervan vind je terug in de KEN JE BORSTEN kalender. Wanneer je dit op Google zoekt, vind je het.
Het Alexander Monro Ziekenhuis en de stichting Breast Care Foundation vragen je om minimaal de onderstaande tekst letterlijk over te nemen in deze post (incl. link):
Nog steeds 1 op 7 vrouwen krijgt borstkanker. Dat is ontzettend veel. Het Alexander Monro Ziekenhuis, gespecialiseerd in borst(kanker)zorg, zet zich samen met Stichting Breast Care Foundation ook in voor kennisoverdracht, awareness en vroege herkenning van borstkanker. Help je ook mee door middel van het invullen van deze anonieme enquête? Het duurt maar 2 minuten en je draagt bij aan een betere kans op vroege herkenning van borstkanker.
De enquete vind je hier: https://ap.lc/BN8ro