Briefing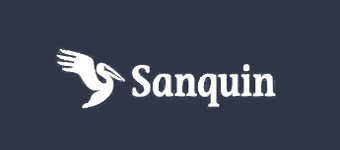 Om bloed of plasma te kunnen doneren moet je aan een aantal voorwaarden voldoen. Gelukkig voldoet de meerderheid van de mensen hieraan en kunnen we met zijn allen ervoor zorgen dat veel mensen die strijden tegen een ernstige ziekte zoals kanker, een moeilijke zwangerschap hebben en mensen die lijden aan chronische medische aandoeningen, geholpen kunnen worden. Dit kan dus door bloed of plasma te doneren. Wist je dat het heel eenvoudig is om je aan te melden en dat je uitvoerig getest wordt op geschiktheid? Deze test is tevens een goede gezondheidscheck voor jezelf.
Helaas zijn er veel (onterechte) vooroordelen die we door middel van een quiz de wereld uit willen helpen, de url van de quiz maken we later bekend. De vragen en antwoorden kunnen je inspireren leuke posts te creëren.
Want samen zijn we er verantwoordelijk voor dat er in Nederland altijd voldoende bloedproducten op voorraad zijn, om ziekenhuizen mee te bevoorraden en geneesmiddelen mee te maken. Je bloed bestaat uit verschillende componenten en je kunt zelf kiezen of je bloed, plasma of iets anders wilt geven. Elke donatiesoort wordt gebruikt voor verschillende medische behandelingen. Je bloedgroep en levensstijl bepalen met welke donatiesoort je het meeste kunt betekenen voor de patiënten. Voordat je bloed kunt geven, kom je eerst bij de donorarts voor een keuring. Als dat goed gaat, ontvang je vanzelf een oproep om bloed te geven.
Volgens mij hoeven wij jou niet meer te overtuigen van het belang van bloed donatie. Help jij ons om meer donors te werven?