Briefing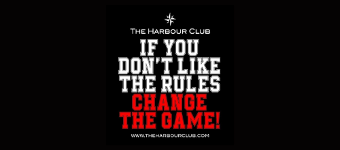 Hopelijk ken je ons al: The Harbour Club. Wij staan bekend om de verse sushi en onze gerechten van de grill. We maken klassieke gerechten, met een eigenwijze draai waar je nooit genoeg van krijgt. Hoe ons dat keer op keer weer lukt? Met de allerbeste ingrediënten en een grote liefde voor eten. Dat proef je, in elk gerecht en elke hap!
The Harbour Club is een puur, eigentijds wining en dining concept dat staat voor intens genieten. Hoogstaande kookkunsten in combinatie met een eigen stijl en oog voor detail. Alleen de beste, meest verse producten worden gebruikt om vervolgens op een eenvoudige, pure manier bereid te worden door de beste chefs!
Speciaal voor jou hebben we een Paasbox samengesteld: Een heerlijke box met diverse hapjes (denk aan Peking Duck, zalige sashimi, suhi waarvan je gaat watertanden en nog veel meer. De box kan overal in Nederland bezorgd worden, dus ookal woon je in Groningen of Limburg, The Harbour Club komt naar je toe! Geloof ons, hier wordt elke Paashaas warm van.