Briefing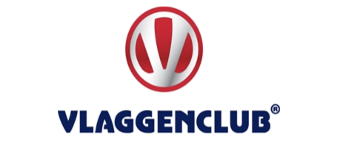 De Vlaggenclub is een bescheiden maar ambitieuze webshop in vlaggen en versieringen. Zo hebben wij vlaggen in allerlei formaten. Van kleine vlaggetjes voor op je boot tot aan grote vlaggen voor aan de vlaggenstok of in de vlaggenmast. En alles wat daar tussen in zit. Dan vraag je je misschien af: Welke vlaggen? Nou eigenlijk allemaal! Natuurlijk hebben wij de Nederlandse vlag met oranje wimpel, alle landen vlaggen die je kan bedenken en recent verkopen wij ook alle lokale gemeente vlaggen. Dit allemaal in goede kwaliteit en altijd met een glimlach.
Daarbij hebben we ook nog allerlei vlaggen en versieringen voor bijna alle (feest)thema's. Denk aan oranje versiering, regenboog, sinterklaas, geboortevlaggen, zwaaivlaggen voor het songfestival en we hebben veel in huis voor carnaval. De echte liefhebber kan tegenwoordig ook zijn of haar eigen vlag ontwerpen met onze online editor. Kortom, we hebben alles in huis een feestje te vieren en de vlag te laten wapperen.
Campaign application
Do you want to join this campaign? Log in or sign up and apply straight away!