Briefing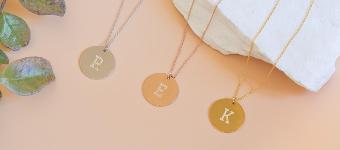 UNIVERSUM Sieraden is een nieuw sieradenmerk en staat voor verbinding met jezelf en alles om je heen. Het merk is een paar maanden geleden ontstaan tijdens een verblijf op het magische eiland Tenerife. Hier ervaar je dankzij de spectaculaire en diverse natuur een heel universum in het klein. Dit geeft een bijzonder gevoel van verbinding met jezelf en alles wat voor jou belangrijk is: alsof alles opeens even stilstaat en je weet wat er écht toe doet. Deze connectie wil UNIVERSUM Sieraden graag delen in de vorm van iets tastbaars. Wat is belangrijk voor jou, waar wil jij jezelf of een dierbare dagelijks aan herinneren? Een herinnering om even stil te staan in het drukke dagelijkse bestaan om je te realiseren dat alles precies goed is zoals het is. Vang dat gevoel van verbinding met onze unieke, persoonlijke sieraden. Tijdloze design om dagelijks te dragen bij elke gelegenheid van hoge kwaliteit. Alle sieraden worden in Europa gemaakt van 925 zilver met edelmetaal coatings in 24K goud, 18K rosé en rhodium. Wij doen niet aan massa productie en leveren alles op persoonlijke bestelling.
Meer op www.universumsieraden.nl
Apply to join this campaign
Do you want to join this campaign? Log in or sign up and apply straight away!