Briefing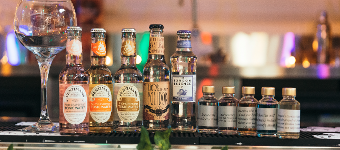 Let's Toost is de specialist voor al jouw exclusieve alcoholische versnaperingen. Bij ons kun je terecht voor Champagne, Gin, Whisky, Tastingpakketten en ga zo maar even door. Let's Toost staat voor het samen genieten van unieke momenten, ons merkverhaal is dan ook:
''Het leven gaat steeds sneller en sneller. We gaan maar door en door. De wereld blijft groeien. Continu in beweging. Het is dan heerlijk om even stil te staan. Even te realiseren wat je hebt. Herinneren waar het nou echt omgaat. Met familie of vrienden. Op die momenten geniet je echt. Wij zijn er voor dat soort momenten. Voor de levensgenieter die graag iets bijzonders wilt. De fijnproever met smaak. De connaisseur die precies weet wat hij wilt. Hij die geniet van het moment, maar ook van kwaliteit en exclusiviteit. Of zij die weet hoe belangrijk het is af en toe even stil te staan. Samen proosten op het bijzondere moment wat je samen deelt. Let's Toost. Together.''
Kijk op letstoost.nl voor ons geweldige, exclusieve assortiment.